A Museum for Everyone
Thorough renovation of the Deutsches Hygiene-Museum now permits barrier-free access by people with disabilities.

To optimize the independence of all our visitors, the permanent exhibition offers:


an exhibition layout and architecture that accommodates wheelchairs;
printed tours, subtitling of audiovisual media, and technical enhancement of hearing-aid functions for persons with hearing disabilities;
audio tours, high-contrast design, exhibits and other materials that visitors may touch and hold, and a tactile model enabling persons with impaired vision to familiarize themselves with the floor plan and layout of each room before entering it;
audio tours in easy-to-understand language for visitors with learning or mental disabilities;
educational programs complementing the museum's exhibitions.

The special exhibitions are barrier-free for users of wheelchairs. Visitors with sensory, learning, and mental disabilities are supported by the museum's educational programs designed to help them explore and understand the exhibitions.

For events and tours, amplifiers and receivers are available to hearing-aid users.

Specially designed lavatories and a checkroom are available to wheelchair users on the ground floor.

Parking spaces for vehicles carrying people with disabilities are reserved directly next to the museum.
Photo Gallery: Accessibility and Inclusion
Supported by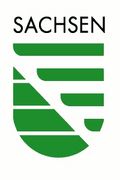 This measure is co-financed from public funds based on the budget drawn up by the members of the Saxon State Parliament.