Introduction
Curator and Project Manager: Viktoria Krason
Design: Groenlandbasel Architektur und Ausstellungen
Food is essential to human life, but it represents far more than just nourishment. Food brings people together and is associated with happiness and enjoyment, identity and culture. And as private and mundane as it may be, 'food' can also be politically explosive. Indeed, through our food, we participate in a nutrition system that feeds people in many regions of the world. By the same token, we also impose a burden on our environment, our health and social peace around the world. It is also a system that fails to reach some 800 million people worldwide, who simply go hungry.What are the causes of such grievances? At our exhibition you have the opportunity to find out more on the subject. But first and foremost we look at what can be done: thanks to new ideas and methods, changes in policy, but in our own eating habits. After all, the future of food is inseparable from the future of life itself.
Artists
Kosuke Araki, Christian Cordes, Markéta Dolejšová, Wojtek Doroszuk, Ute Freitag, Kasia Fudakowski, Zuzana Gombošová, Andreas Greiner, Jinhyun Jeon, NEFF & Reiko Kaneko, Marissa Keating, Ana Lira, Julian Lechner, Laura López, Izumi Miyazaki, Haley Morris-Cafiero, Neozoon, Ingrid Pollard, Stephanie De Rouge, Giulia Soldati, Carolin Schulze, Silvio Tinello, Taryn Simon, Michael Zee
Exhibition sections
I. Production - From Fields to Laboratories
LERNING FROM NATURE


OPTIMISING WHAT'S THERE

THE RURAL IN THE URBAN


OTHER FOOD
What food will we be eating in the future? And how will we produce it? These are pressing issues; after all, resources are dwindling, biodiversity is at risk, and climate change is threatening to have a serious impact. Science and practice are responding to these challenges. However, many of the views and suggestions for the future of food production differ radically within each field. Cutting-edge technology and specialised knowledge appear to be at odds with a holistic thinking and calls for a more nature-based approach. What are the risks and opportunities associated with today's visions of the future? And what role do nature and mankind have to play?
II. Trade – The Global Market Network
THE GLOBAL FOOD TRADE taking sugar, chicken and soya as examples

ALTERNATIVE ENTREPRENEURSHIP

ALTERNATIVE ECONOMIC MODELS
Our food has to go on a long journey that involves many stages before reaching our supermarket shelves. Only a handful of large corporations dominate production, processing and retail. Small companies around the world struggle to compete with these global players. What's more, commodities speculation on the stock exchange amplifies the fluctuations in market prices. In the global South, the world market through its unilateral domination is contributing to the destruction of ecosystems and livelihoods. Our involvement with these issues and the numerous causes of climate change are such that many people are now calling our entire economic system into question. So, is it possible to implement a system of food trading that is based on sustainability and fairness worldwide?

The exhibition section is funded by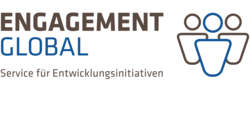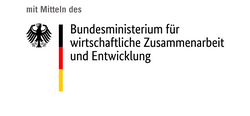 III. Choice – The Supermarket of the Future
NUTRITION CRITERIA:

Taste
Price
Sustainability
Health
Nutrition has become a highly competitive sector. Countless decisions need to be made and then justified and defended against the opinions and actions of others. By what criteria should I choose my food? And what does it signify for me and for others? Why is it that, when it comes to the food I put in my shopping trolley, there is often such a discrepancy between what I would like and the reality of it? In those regions of the world where most people have enough to eat, nutrition choices become nutrition styles. Their spectrum ranges from lifestyles and digital eating habits to campaigns that advocate animal welfare and climate protection through food choices. So, are we able to shape tomorrow's world by the foods we choose today?
Epilogue: The "Big Meal"
A 'big meal', feast or banquet creates a bond between people. The fact of 'sitting down together at the same table' is also an opportunity to exchange and weigh up different opinions. And there are few topics where this is as necessary as it is for food and shared meals, which play an important role both individually and socially. Should food production technology and sustainability go hand in hand in the future? Will food that is produced in a way that is animal-friendly and ecologically sustainable one day be affordable to everyone? The banquet feast to which you are all invited cannot be eaten. But it does illustrate the connections and contradictions of the visions of food currently under discussion for tomorrow's world. So what future would be palatable to you?
Gallery
Funded by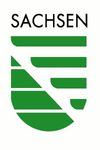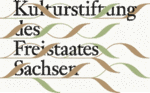 This measure is co-financed from public funds based on the budget drawn up by the members of the Saxon State Parliament.
The educational programme is funded by